INVENTORY CONTROL
SAGE 300 Inventory Control manages stock levels and processes inventory receipts, shipments, returns, and adjustments. Inventory Control provides for effective inventory management by offering extensive screen inquiries and reporting functions that give you detailed and current information about quantities, prices, item movements and sales history. Because Inventory Control runs through a standard Web browser, you can process all of your inventory transactions anywhere and anytime you access the Internet.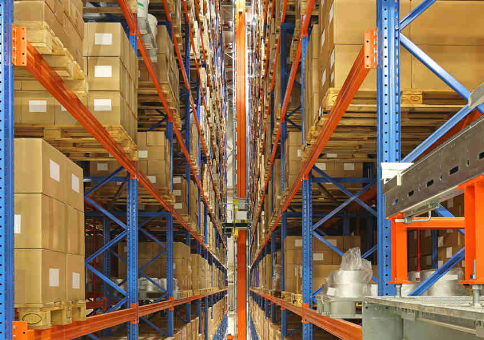 INVENTORY CONTROL CAPABILITIES
Handle fractional quantities to four decimal places and maintain different units of measure for purchasing, selling, and stock-keeping.

Use categories to classify stock and to allocate costs to departments or cost centers with each cost centers assigned to their respective revenue accounts and cost of sale based on category and cost center and location.

Include 250-character comments with each transaction detail.

Maintain purchase history per shortlisted vendor.

Specify different item bin numbers for each inventory location.

Assemble items using single-level bills of materials.

Combine any number of items into a single kit and then sell the kit through Order Entry using a single kit price instead of a price per (component) item.

Receive both stock and non-stock items.

Maintain as many as six different costs per location, including standard, most recent, average, last unit, and optional user-defined costs fields.

Cost items to six decimal places by moving average, FIFO, LIFO, standard, most recent, or user-specified costing methods.

Cost transactions as soon as they are posted or during day-end processing.
Allocate additional costs to transferred inventory items by quantity, cost, and weight, or manually specify the cost per item.

Assign as multiple markup or multiple discount price levels per item and price list.

Cost items by location with complete reporting.

Set pricing by percentage or amount, and by customer type or quantity purchased.

Maintain separate price lists for different customer types, payment methods, regions, or currencies.

Define an unlimited number of units of measure per item with fractional conversion factors.

Print inventory analysis reports for efficient management of your product lines.

Review complete transaction history and drill down to the originating transactions in Inventory Control, Purchase Orders, and Order Entry.

Assess outstanding purchase orders and sales order transactions, and drill down to the originating transactions in Purchase Orders and Order Entry.

Maintain multi-period reorder information and sales projections by location for better stock management.

Record serial numbers using optional Serialized Inventory functionality.
ITEM NUMBER CHANGE
Don't let old information slow you down. Increase your ability to quickly change, combine, or copy the numbers you need to run your business with only minimum effort. You'll boost accuracy and productivity while reducing man-hours and overhead.
Boost your accuracy by deleting, maintaining, and renumbering your inventory item numbers.

Import multiple changes, copy and combine from one external file.

Access multiple changes feature with the easy-to-use toolbar buttons.

Use Change by Example to make multiple changes from one example entry.

Works with Inventory Control, Order Entry, Purchase Orders, Serialized Inventory, Lot Tracking, Sales Analysis, Multiple IC Item Numbers, IC Item Transfer.
INVENTORY CONTROL STANDARD REPORT SAMPLES:
General Ledger Transactions Item Status

Item Valuation

Markup Analysis