ORDER ENTRY
The Order Entry module allows you to enter orders, delivery receipts, sales invoice, returns and print invoices, credit notes, order confirmations, packing slips, and shipping labels. You can track transaction details and sales information on-screen and in printed reports. Order Entry integrates fully with Inventory Control and Accounts Receivable, so you always know your inventory levels and the status of your customer accounts.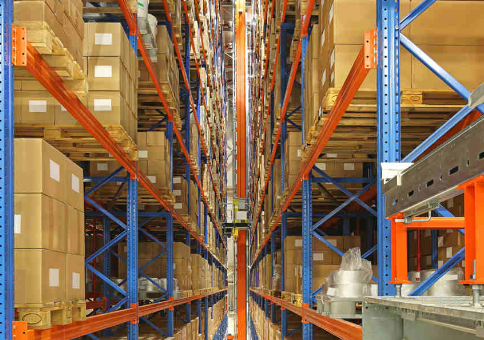 Increase sales force efficiency and strategic customer management through integration with SageCRM.

Enter active orders, future orders, standing orders, and quotes.

Enter orders, shipments, and invoices as separate transactions so you can divide the duties of your personnel.

Create an order by simply selecting and copying the details of existing customers' orders.

Include multiple orders on a single shipment and multiple shipments on a single invoice.

Ship items with or without first entering an order for those items.

Send partial shipments to those customers that allow them.

Edit and invoice partially shipped orders.

Add new customers on the fly when you enter orders or add the customer records later.

Assign sales proportionally to as many as five salespeople

Use multiple payment schedules and other payment terms defined in Accounts Receivable.

Use password-controlled override of credit advisories.

Recall complete invoice information when issuing credit notes.

Print packing slips, order confirmation, and invoices for selected orders.

Send packing slips, order confirmations, and invoices by e-mail.
Set up standard e-mail messages you can automatically send to your customers with their documents.

Look up customer pricing based on customer contract price, item base price, or discounted or marked-up sales prices.

Use prices with as many as six decimal places and include taxes in the selling price.

Automatically determine available item quantities while entering orders.

Review sales history by customer or inventory item during order and invoice entry.

Review and reprint customer invoice and credit note transactions, orders, invoices, and credit notes by the primary salesperson.

Easily customize order templates with standard information to speed data entry.

Set up any number of miscellaneous charges to speed invoicing.

Specify whole or fractional quantities on orders, if fractional quantities are used in your inventory.

Enter order quantities using any unit of measure.

Use customer types on orders that correspond to as many as five markup or discount price levels.

Track sales commissions from each invoice using as many as five commission rates, based on increasing sales amounts for each salesperson.

Calculate commissions based on sales amount or margin.

Include serial numbers (or lot numbers) with order details using optional.

Serialized Inventory (or Lot Tracking) functionality.
ITEM NUMBER CHANGE
Don't let old information slow you down. Increase your ability to quickly change, combine, or copy the numbers you need to run your business with only minimum effort. You'll boost accuracy and productivity while reducing man-hours and overhead.
Boost your accuracy by deleting, maintaining, and renumbering your inventory item numbers.

Import multiple changes, copy and combine from one external file.

Access multiple changes feature with the easy-to-use toolbar buttons.

Use Change by Example to make multiple changes from one example entry.

Works with Inventory Control, Order Entry, Purchase Orders, Serialized Inventory, Lot Tracking, Sales Analysis, Multiple IC Item Numbers, IC Item Transfer.
ORDER ENTRY STANDARD REPORT SAMPLES
General Ledger Transactions Item Status

Item Valuation

Markup Analysis
Overstocked Items

Physical Inventory Worksheet

Posting Journals
Reorder Report

Sales Statistics

Selling Price / Margin Analysis
Slow-Moving Items

Transaction History

Transaction Statistics