PURCHASE ORDERS
When combined with Accounts Payable, Inventory Control, and Order Entry, the Purchase Orders module provides a comprehensive, fully integrated purchasing system. You can combine multiple purchase orders on a single receipt and multiple receipts on a single invoice. The Shippable Backorder report helps identify orders that can be completed based on recent Inventory Receipts.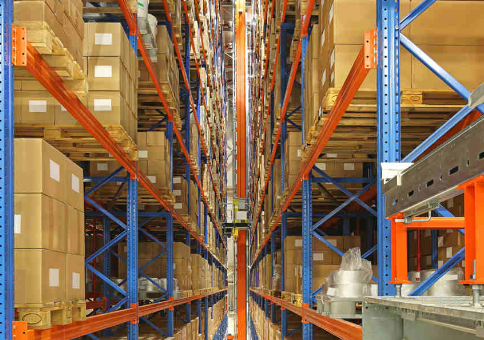 PURCHASE ORDERS CAPABILITIES:
Enter active purchase orders, standing purchase orders, future purchase orders, and blanket purchase orders.

Automatically update the amount spent and remaining on each blanket purchase order as additional items are ordered.

Use seven costing methods for the default item cost, Most Recent Cost, Standard Cost, Average Cost, Vendor Cost, Last Unit Cost, and two alternate amounts, for added flexibility.

Enter details for requested items from multiple vendors or without specifying vendors on a single requisition, and then automatically create purchase orders for each vendor.

Create one purchase order from multiple requisitions and select the requisition details by vendor number and Inventory Control vendor type.

Leave purchase orders open indefinitely until all items are received or cancel any remaining ordered items at any time.

Quickly consolidate items from multiple purchase orders on a single receipt.

Process multiple invoices for a single receipt.

Designate non-inventory item numbers for one-time purchases, office supplies, and any non-inventory item.

Automatically receive all items on a purchase order at once or receive partial purchase orders, entering quantities only for received items.

Receive items with or without first entering a purchase order for those items.

Process adjustments to quantities, item costs and additional costs directly on the receipt or return, rather than as separate inventory adjustments.

 
Allocate additional charges by quantity, weight, or cost, or manually specify the cost.

Automatically produce purchase orders from Inventory Control reorder information or from Order Entry orders.

Quickly create templates of standard information to speed data entry.

Include all items on sales orders or only those items that have a back-ordered quantity, or items that have an insufficient inventory quantity.

Automatically drop ship items directly from the vendor to the customer.

Enter additional costs such as freight or duty on a single receipt for received inventory items from multiple vendors, and easily create a separate invoice for each vendor.

Set up any number of additional cost codes for efficient entry of standard costs.

Choose the type of Inventory Control item cost to display as the default cost.

Enter quantities using any unit of measure defined in Inventory Control.

Restrict access to Purchase Orders windows, costs, and quantities on invoices, and credit note adjustments.

Print requisitions, purchase orders, receiving slips, returns, and mailing labels using standard Purchase Orders formats, or design custom forms and reports using the built-in report writers.

Create messages you can use when sending purchase orders and returns to your vendors by e-mail.

Use Purchase Orders as a stand-alone module or integrated with Inventory Control.

 
PURCHASE ORDERS STANDARD REPORTS
Some of the reports included are:
Aged Purchase Orders

Payables Clearing Audit List
Posting Journals

Purchase History
Purchase Order Action

Purchase Statistics
Shippable Backorders

Transaction List